Sacred Larder: Uplifting the Histories and Memories of Traditional Food Preservation Techniques in the Black Community
Drawing on the history of Black food preservation techniques and memories of his maternal grandmother's pantry in her Memphis home, chef and artist Bryant Terry presents his sculptural work "Sacred Larder" followed by a live performance with his mother (as she embodies her mother cooking and singing) and artist Joshua Gabriel.
Speakers
Bryant Terry, Abolition Democracy Artist Fellow, Black Studies Collaboratory, Department of African American Studies, UC Berkeley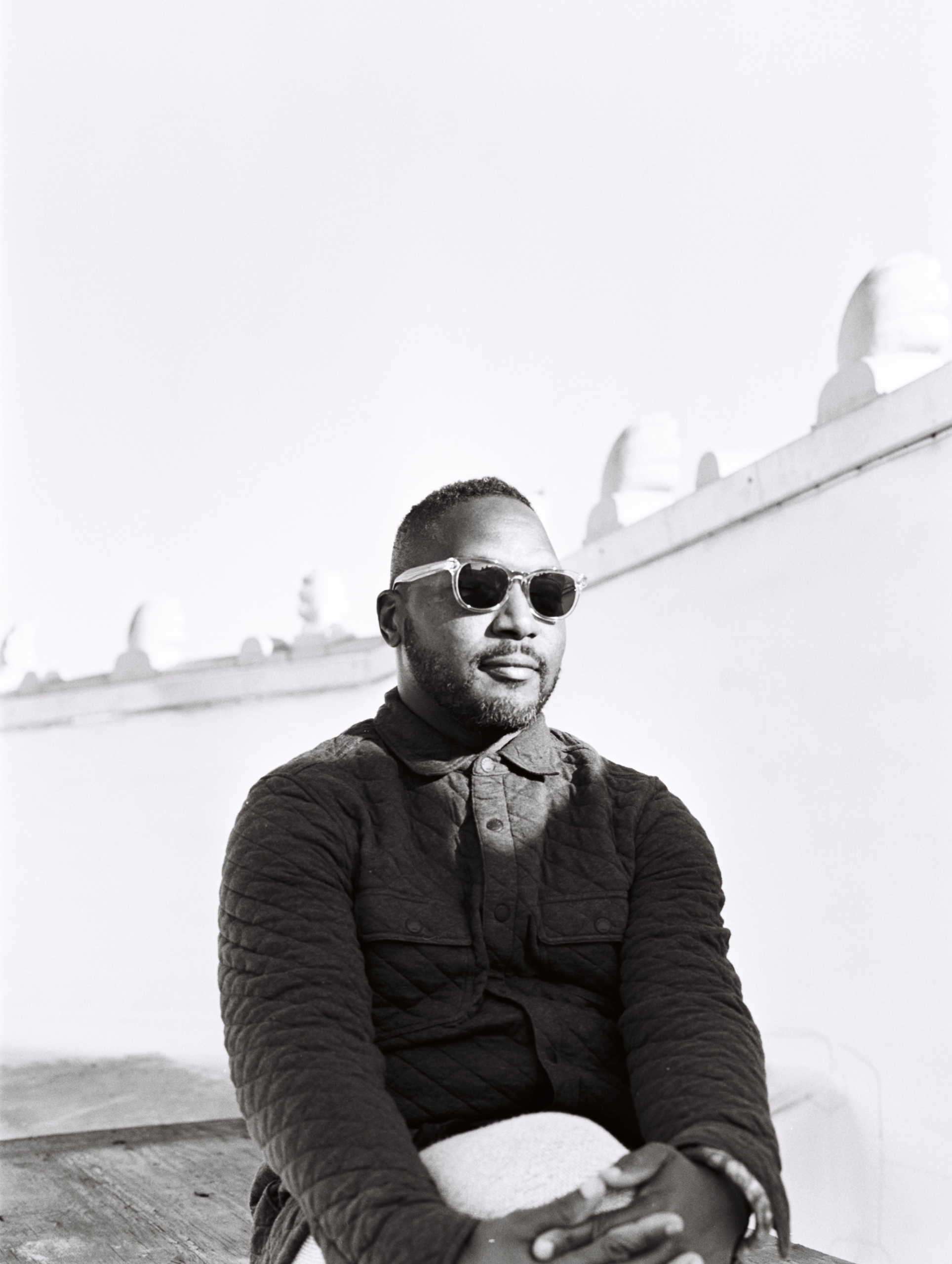 Bryant Terry is a James Beard and NAACP Image Award-winning chef, educator, and author renowned for his activism to create a healthy, just, and sustainable food system.
He is the founder and editor-in-chief of 4 Color Books, an imprint of Penguin Random House and Ten Speed Press, and he is co-principal and innovation director of Zenmi, a creative studio he founded. For the 2022-2023 academic year Bryant will be an Artist Fellow/Visiting Scholar at UC Berkeley as a member of the second cohort of Abolition Democracy Fellows. Since 2015 he has been the Chef-in-Residence at the Museum of the African Diaspora (MoAD) in San Francisco where he creates public programming at the intersection of food, farming, health, activism, art, and culture. San Francisco Magazine included Bryant among 11 Smartest People in the Bay Area Food Scene, and Fast Company named him one of 9 People Who Are Changing the Future of Food. In regard to his work, Bryant's mentor Alice Waters says, "Bryant Terry knows that good food should be an everyday right and not a privilege."
Beatrice Terry, Singer, Mother, and Grandmother
Joshua Gabriel, Artist and Musician
Accessibility
This event is free and open to the public. The venue is wheelchair accessible. ASL interpretation will be provided. If you need accommodations to fully participate, please contact Barbara Montano at bmontano14@berkeley.edu or 510-664-4324 with as much advance notice as possible. Please refrain from wearing any scented products, including essential oils.