This panel will be a rare opportunity to peek into Deaf culture and to hear from Black Deaf individuals in the arts world. We will discuss how to work with Deaf directors, artists, performers, and dancers; debunk the myths and realities of Deaf dancers; and how people of color face a "triple whammy," maybe quadruple or more, because they are already Deaf and experience specific discrimination in this intersection. We will have Michelle Banks, Fred Beam, Harold Foxx and Ashlea Hayes with Antoine Hunter facilitating the conversation.
Panelists
Antoine Hunter, Abolition Democracy Artist Fellow, Black Studies Collaboratory, Department of African American Studies, UC Berkeley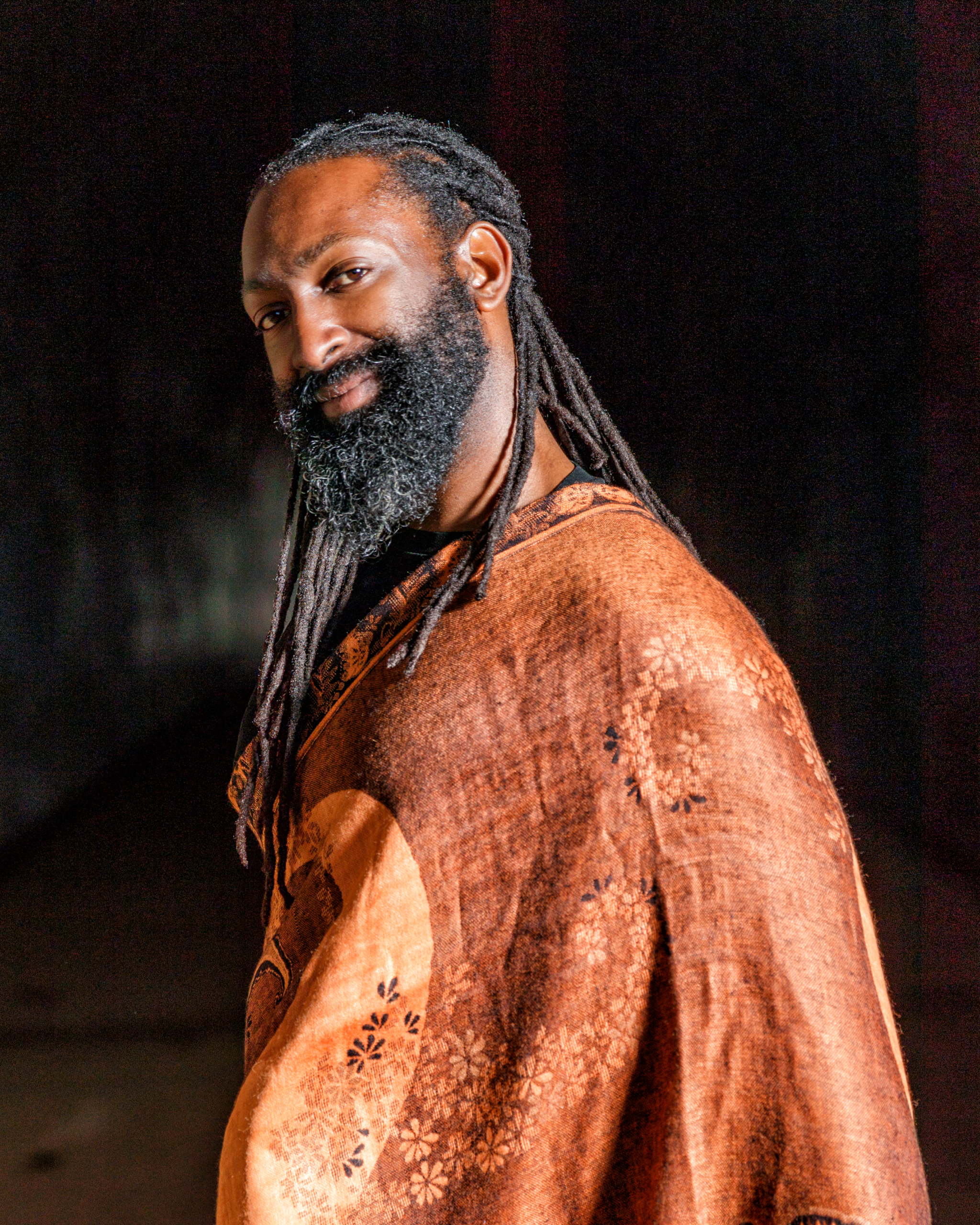 Antoine Hunter, also known as Purple Fire Crow, is a Bay Area native and an award-winning African, Indigenous, Deaf, Disabled, Two Spirit producer, choreographer, film/theater actor, dancer, dance instructor, model, poet, speaker, mentor, and Deaf advocate.
Mr. Hunter received his training in dance and acting at Skyline High School in Oakland, CA; the California Institute of the Arts (CalArts); and the Paul Taylor Dance School in NYC. The founder and artistic director of Urban Jazz Dance, Hunter has performed with Savage Jazz Dance Company, Nuba Dance Theater, Alayo Dance Company, Robert Moses' KIN, Man Dance, and the Lorraine Hansberry Theater, among others. He has performed throughout the Bay Area and the world including in Cuba, Rome, Hawaii, Peru, and London. Hunter is a faculty member at East Bay Center for the Performing Arts, Shawl-Anderson, Youth in Arts, and Dance-A-Vision. He is known as the former president of the Bay Area Black Deaf Advocate and Director-at-Large for the Northern California chapter of the California Association of the Deaf. His projects have been awarded funding by both CA$H Theater Bay Area and the Zellerbach Family Foundation.
Michelle Banks
Harold Foxx
Fred Beam
Ashlea Hayes
Accessibility
This event is free and open to the public. The venue is wheelchair accessible. ASL interpretation will be provided. If you need accommodations to fully participate, please contact Barbara Montano at bmontano14@berkeley.edu or 510-664-4324 with as much advance notice as possible. Please refrain from wearing any scented products, including essential oils.